Candles & Candle Holders
Kumusha Gallery stocks a wide range of candelabra made in Zimbabwe from recycled metal. With a raw natural finish, all pieces are coated in clear varnish which makes them suitable for indoor or outdoor applications.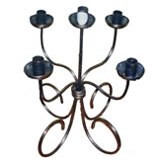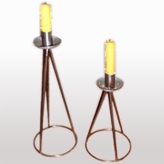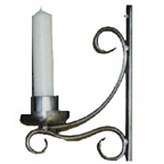 Tall Zion (H 123cm)
Tall Twist (H 92cm)
Tall Cactus (H 125cm)
Tall Gothic (H 135cm)
Table Swirl (H 42cm)
Table French Provincial (H 60cm)
Table Sun (H 40cm)
Table Tripod - Pair (H 25/34cm)
These unique candles are made from the fruit of the Monkey Apple tree. This tree is common across Southern Africa and the fruit is a favourite of monkeys and baboons, hence its name.
To make the candles the fruit is cleaned, sun dried, decorated and polished. It is then filled with a solid resin which holds a tea light.
These tea light candle holders are extremely attractive, well priced, and one of our best selling lines.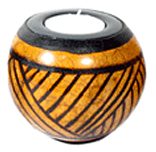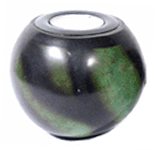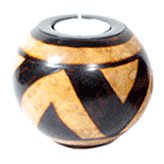 These brightly coloured ceramic candles are both cheerful and fun. When the wax candle has been used it can be replaced with a tea light.